Search found 2 matches
Search found 2 matches • Page 1 of 1
by Gold Goblin

02 April 2017
Forum: Gold Exchange
Topic: Silver Giveaway!
Replies: 3
Views: 269
GoldExchange wrote:Visit our Facebook page and 'Like'. We give away silver all the time.
I liked, How did the results go>
by Gold Goblin

02 April 2017
Forum: Gold Coins
Replies: 2
Views: 125
Is this fair too say? Coin is better in a healthy financial system as the intrinsic value to collectors may increase along with the value of the gold. Coin is much worse in a poor financial system as you "most likely" paid for that intrinsic value already and now it's only worth it's weigh...
---
Search found 2 matches • Page 1 of 1
GOLD & SILVER PRICES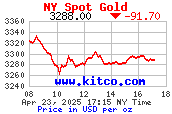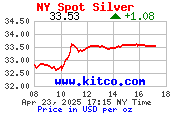 Share & Follow Gold Silver Council
Follow Gold Silver Council