---
Administration

Posts: 1011
Joined: 08 June 2016
Country: Australia
Contact:
Gold Silver Council asks:

"US Election: Who's better for Gold & Silver Prices?"

Thanks for providing your vote within this poll.......

---
How to get rich via Capitalism: Get your inheritance, Benefit from the labour of the working class, Be glad that the system is built to increase the wealth of people like you, Die eventually and pass everything on to your children...
---
Rank 5

Posts: 68
Joined: 23 June 2016
Country: United States
Not Trump, I felt Trump would have it explode. The money masters at work again
---
Jobs - Mostly very low wage. U.S.A. debt growing sense 1971.
---
---
Who is online
Users browsing this forum: No registered users and 1 guest
GOLD & SILVER PRICES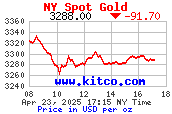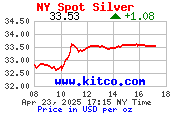 Share & Follow Gold Silver Council
Follow Gold Silver Council