---
Administration

Posts: 1011
Joined: 08 June 2016
Country: Australia
Contact:
Gold Silver Council asks:

"The UK's EU referendum (Brexit) Good for Precious Metals?"

Thanks for providing your vote within this poll.......


---
There is no way this ends with a BREXIT, for now. But, it's no longer off the table. If a relatively close vote is reported, the likelihood of a future referendum increases. Gold resumes it's climb for other reasons. Probably manipulation.
---
100% Yes due to the EU negative rates policy, UK knows where that goes.
---
---
All over, bye EU
Gold will explode from here
---
---
Who is online
Users browsing this forum: No registered users and 1 guest
GOLD & SILVER PRICES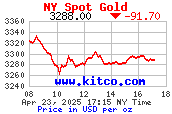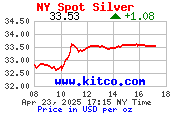 Share & Follow Gold Silver Council
Follow Gold Silver Council