Rank 5

Posts: 55
Joined: 19 June 2016
Country: New Zealand
Are these coins overrated? and just clever marketing.

What is First Strike anyway, some info would be nice.
---
Rank 5

Posts: 68
Joined: 23 June 2016
Country: United States
Buying American Eagles is a waste of time, especially slabbed first strikes PCGS. Looks like those coin grading companies really trying to fool us. They slab regular American eagles as first strikes and charge you double the amount of money you would normally pay for a regular American Eagle Gold bullion coin. Tell me what is the difference between a slabbed version and a regular strike MS? Nothing, as far as I can see.
---
Rank 5

Posts: 58
Joined: 09 June 2016
Country: United Kingdom
The detail on the first strike are more enhanced, I prefer over reverse proof. MS 70 coins do appreciate in value with first strike labelling, but on the other hand, they do not appreciate in value when the market is flooded with them. First Stirke is a gimmick in my view.
---
---
Rank 5

Posts: 64
Joined: 03 July 2016
Country: Canada
PCGS, in my opinion, is the base value of knowledge in coin collecting. I only collect their graded coins.
---
---
Who is online
Users browsing this forum: No registered users and 1 guest
GOLD & SILVER PRICES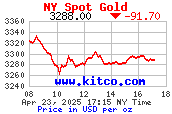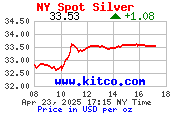 Share & Follow Gold Silver Council
Follow Gold Silver Council