Pure silver is the same eveywhere in the workd, why are the maple leaf and the american eagle a better investment than the pure silver coin .999 Mexican Libertad? Perhaps the Canadian is the number one (.9999) and the eagle and libertad are both second.
---
Rank 5

Posts: 68
Joined: 23 June 2016
Country: United States
Libertad market is small but growing so key dates in both gold and silver are hot. I wouldn't even sell the rarest ones but hold those. The semi-keys i'd also keep a few while they appreciate. If you see my panda collection, you'll see how i collect common vs rare. If you can get rare cheap, that's the best and buy as many as you can. I would think Mexico is relatively untapped so a lot of good finds for you to build a solid collection and portfolio. I have a small libertad collection.
---
---
Who is online
Users browsing this forum: No registered users and 1 guest
GOLD & SILVER PRICES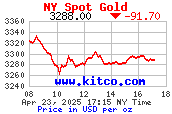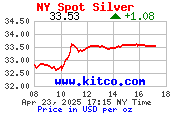 Share & Follow Gold Silver Council
Follow Gold Silver Council