Rank 3

Posts: 17
Joined: 04 August 2016
Country: Mexico
Every time someone mentions cleaning coins, the collectors all jump in with a panicked "never clean a coin!" What a crock. Most coins are not collectible coins, and what most of us want to know is the most efficient way to cleaning a load of common coins, not a few collectibles, without damaging them. Right now I'm in possession of about 100 pounds of quarters that I've saved over the years. I want to clean them so that I can start distributing them to the kids. All I want to know is the fastest, easiest way of cleaning them and shining them up for when I hand them over. Value is not an issue here... nor is it in almost every case when this question comes up.
---
doesnt this screw up the value of the coin?i think there are better ways to do this, right ...? or just not do it at all? i dont mess with my coins, i keep em as is... there have been a few silver ones ive cleaned but i talked to a professional about that. as far as getting dates back tho, i dont know much.
---
---
Who is online
Users browsing this forum: No registered users and 1 guest
GOLD & SILVER PRICES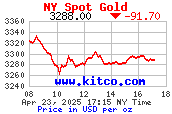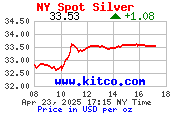 Share & Follow Gold Silver Council
Follow Gold Silver Council