Rank 4

Posts: 44
Joined: 28 August 2016
Country: USA
---
Rank 5

Posts: 64
Joined: 03 July 2016
Country: Canada
very deep. thanks for sharing
---
Rank 4

Posts: 44
Joined: 28 August 2016
Country: USA
Thanks for watching Gold Jodie. Just a fun video with some interesting facts.
---
Rank 5

Posts: 58
Joined: 09 June 2016
Country: United Kingdom
Regular issue Eisenhower dollars are not 45% silver, they are the same copper / nickel clad as dimes & quarters after 1964. Special collector Ike dollars minted at San Francisco are of the 40% silver clad but they were not released at face value.
---
---
Who is online
Users browsing this forum: No registered users and 1 guest
GOLD & SILVER PRICES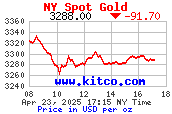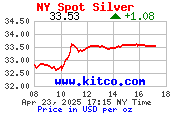 Share & Follow Gold Silver Council
Follow Gold Silver Council