Rank 4

Posts: 44
Joined: 28 August 2016
Country: USA
---
Rank 2

Posts: 6
Joined: 23 July 2016
Country: Italy
I love the Pandas. Just as much if not more than the Kooaburras. Silver Slacker had mentioned that for 2015 they stopped putting the 999 silver markings on them. Has to do with the metric system, not sure. But isn't this just going to make it even easier from the undergrounds mills to crank out the fakes?
---
Rank 4

Posts: 44
Joined: 28 August 2016
Country: USA
The Chinese have no anti-counterfeiting measures in their coins and never have and are thus a common target for forgeries. They have gone to the metric system to appease their Chinese customers who deal everything in metrics. Soon we will have to as well. Great looking coin though. Fantastic detail and exceptional quality.
---
---
Who is online
Users browsing this forum: No registered users and 1 guest
GOLD & SILVER PRICES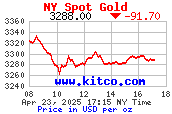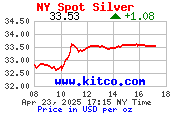 Share & Follow Gold Silver Council
Follow Gold Silver Council