Rank 3

Posts: 21
Joined: 05 August 2016
Country: Italian
Rebounded in the US going into Q3, with Europe and Asia beginning to follow in late June and early July; and how positive Chinese GDP news has encouraged regional prices to begin to rise, together with higher iron ore and scrap prices.
---
I view gold and silver as insurance, not as commodities to trade. Insofar as China has already introduced a gold backed yuan and they sit on the board that sets the gold price, my belief is that they try to depress gold prices to enhance their buying opportunities. The prices meet resistance because the scarcity of physical gold influences the traders as the disconnect between the paper market and physical market widens.
---
---
Who is online
Users browsing this forum: No registered users and 1 guest
GOLD & SILVER PRICES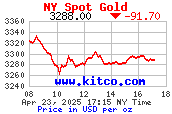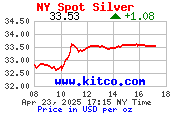 Share & Follow Gold Silver Council
Follow Gold Silver Council