Follow this advice, your future self will thank you: GET ONE BITCOIN NOW (there are less than 5 million left over the next 100 years, when it reaches it max ever of 21 million, not counting lost coins). We will be using milibits to buy cars and houses. One full bitcoin may reach 1 million dollars each, no joke.
---
Rank 5

Posts: 58
Joined: 09 June 2016
Country: United Kingdom
The markets don't give a damn about Trump's "protectionist rhetoric". They care that he might cut off the government spicket which has saddled trillions of debt on the shoulders of our children but made Wall Street filthy rich.
---
In any case, over the course of the next 4-8 years I could see America bringing it's production to be more domestic and turning increasingly socialistic, especially when the war with China starts.
---
---
Who is online
Users browsing this forum: No registered users and 1 guest
GOLD & SILVER PRICES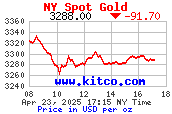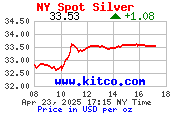 Share & Follow Gold Silver Council
Follow Gold Silver Council