I'm not an economist but it seems to me that "them buying stocks" equals communism. As they wreck the economy and manipulate markets and the central bank buying stocks, eventually they'll own everything and you'll own nothing.
---
Rank 5

Posts: 68
Joined: 23 June 2016
Country: United States
One question to ask, and one that no one seems to be asking is, where is all this gold that Foriegn Nations and Central banks are buying from? IF everyone is buying, who is selling? Where are these Nations and Central banks getting their gold from? That is the bigger buy up then the stocks in my view.
---
---
Who is online
Users browsing this forum: No registered users and 1 guest
GOLD & SILVER PRICES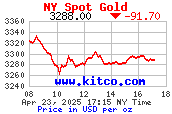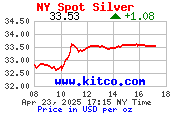 Share & Follow Gold Silver Council
Follow Gold Silver Council