I watched the impromptu press conference President Trump gave. He basically flipped off the media and their b/s 'reporting' and put them on notice. There is a new sheriff in town and he isn't going to put up with your b/s any longer.
---
Rank 2

Posts: 13
Joined: 30 July 2016
Country: Argentina
Obama and his cronies who are the corrupt people around him DID MAKE THIS MESS!! They only cared about themselves and lining their own pockets and the pockets of our enemies! He should have NEVER EVER BEEN A PRESIDENT!!! Had they gave him as many problems as they are giving president trump maybe they would have uncovered who that man really was! But no, no one said a word. In fact, they voted him in TWICE! So yes, President Trump inherited a mess that could have been avoided!
---
---
Who is online
Users browsing this forum: No registered users and 1 guest
GOLD & SILVER PRICES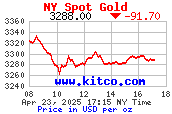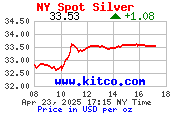 Share & Follow Gold Silver Council
Follow Gold Silver Council