Rank 5

Posts: 64
Joined: 03 July 2016
Country: Canada
Chinese Communist leadership took measures just as Ben Bernanke took measures to reduce the impact of the United States crash that was following the same path as the 1929 crash and Great Depression. As I have said to others the US crash was not allowed to clean out the bad companies thereby increasing the chance of a second crash. I have seen indicators and have done technical analysis on unemployment. There is no guarantee, but if I am correct we are in for some rough times.
---
Rank 4

Posts: 38
Joined: 06 August 2016
Country: USA
The whole Fed. Res. policy is to steal as much money from the American public, without the economy imploding. If it begins to implode, they will start to counterfeit. If it becomes more robust, they will increase interest rates.
---
Rank 5

Posts: 68
Joined: 23 June 2016
Country: United States
As always, the fed is remarkably good at speaking a lot and saying nothing. My teachers used to say I was good at that. I should apply for a job at the FED.
---
---
Who is online
Users browsing this forum: No registered users and 1 guest
GOLD & SILVER PRICES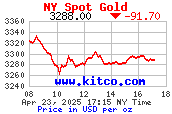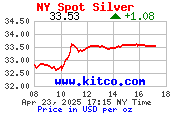 Share & Follow Gold Silver Council
Follow Gold Silver Council