If you store your Gold or Silver off shore, how do you plan to get your money back in the event of a monetory collapse? If such a thing happens, the banking system will not be working so who will they, the storage company, send your paper money to? And, you will not have physical access to your assets. Just a thought.
---
Rank 5

Posts: 55
Joined: 19 June 2016
Country: New Zealand
Dealer, if possible. No Ebay
---
Rank 3

Posts: 28
Joined: 16 August 2016
Country: USA
I own no Gold any longer. I own real estate and reits and I am selling things and pulling in my belt to retire all debt. Trump is working hard to start a boom in the USA and cut government debt. My income consists of 3 Pensions, SS and mortgages where people are buying real estate from me. I also earned a lot of benefits, freebees via military service like free healthcare, eye, mental and dental, plus discount shopping and use of world wide base services. I get discounts everywhere and free RV camping, utilities and no and less tx on everything. I am now building extra income by investing. Because gold actually has no use other than a belief that it has value, and the government can recall all of it, I stay away from it. If i double cover my arse then I may buy only 5% of my wealth in Gold and Silver but never more. I feel a lot better with the New President as he is taking us back to Capitalism and America first as apposed to those that were taking us to socialism and being cash cows for their communist parties,
---
I like the ammo can idea but wonder if that might be one of the items a thief might take if not at least look in? Or is that just for travel? Thanks because I didn't know they made small dry boxes. I have the huge ones you plug in and they are harder to see the color of the beads inside the tiny window.
---
---
Who is online
Users browsing this forum: No registered users and 1 guest
GOLD & SILVER PRICES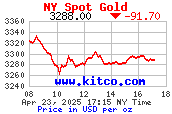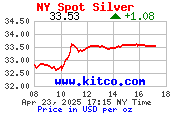 Share & Follow Gold Silver Council
Follow Gold Silver Council