My bet is a decentralized crypto-currency as the new standard. If world currencies start to collapse and gold/silver is not easily transferred then organically people will start to use crypto-currency. +whygoldandsilver please do a video on your research on the possibility of a crypto-currency like Bitcoin as the next monetary standard.
---
Rank 4

Posts: 35
Joined: 06 August 2016
Country: USA
All sounds logical but I do not know how you can rely upon age old chart patterns in a totally fake and manipulated market like Gold. As I understand it, technical chart patterns work reasonably well due to human nature, psychology and cycles. When human nature and psychology are not allowed to operate naturally, doesn't that negate technical analysis?
---
---
Who is online
Users browsing this forum: No registered users and 1 guest
GOLD & SILVER PRICES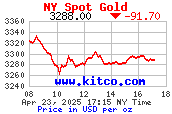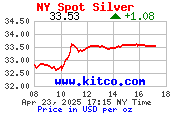 Share & Follow Gold Silver Council
Follow Gold Silver Council