---
Rank 5

Posts: 64
Joined: 03 July 2016
Country: Canada
EU is in worse condition than the U.S.A. The EU member nations such as Spain, Portugal, Greece, Italy & Ireland are in very huge debt.
---
Exactly. I could see China being done with us at some point. Not sure how our government would deal with a billion+ new enemies. I could see us becoming their **** or destroying (the non rich) humanity.

They know its coming and they also know that most Americans wont even notice this on the debt clock. They pre warning those who have ears to listen and eyes too see. Less then 1% of Americans stack for the longer term in PM so them telling us make no difference in their bigger scheme of things.
---
Rank 5

Posts: 55
Joined: 19 June 2016
Country: New Zealand
Not looking very good, 20 Trillion
---
---
Who is online
Users browsing this forum: No registered users and 1 guest
GOLD & SILVER PRICES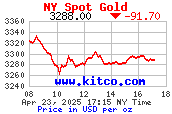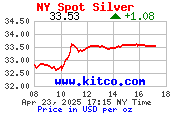 Share & Follow Gold Silver Council
Follow Gold Silver Council