Rank 4

Posts: 44
Joined: 28 August 2016
Country: USA
---
Rank 5

Posts: 58
Joined: 09 June 2016
Country: United Kingdom
I recently sold some of my silver on Ebay. Everyone is just looking for a steal. I sold a lot, lost money on just about every sale and the Ebay and Paypal (Same company) raped me with their fees. I figure I lost about 1/3 what I paid after all was done.
---
Rank 4

Posts: 44
Joined: 28 August 2016
Country: USA
Golden Bull, I'm very sorry to hear that. I'm not a big fan of Ebay and Paypal.
---
---
Who is online
Users browsing this forum: No registered users and 1 guest
GOLD & SILVER PRICES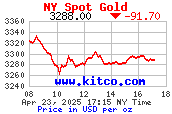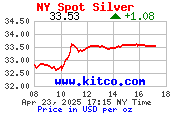 Share & Follow Gold Silver Council
Follow Gold Silver Council