Rank 5

Posts: 60
Joined: 03 July 2016
Country: Canada
Historically, gold has traded at 15/1 versus silver. If gold sells at +/- US$1500/oz, silver should be +/- $100. Currently, it's artificially underpriced.
---
Rank 5

Posts: 67
Joined: 23 June 2016
Country: United States
There is risk in everything but your metals will not rise until Bitcoin pulls back the curtain on the fraud. The price on the fraudulent Comex will not be allowed to rise until global digital fiat and the institutions that support it are widely perceived as illegitimate. The fiat price of Bitcoin will be a huge part of that story. In other words Bitcoin will soar first and the metals will come later when political forces shift and they are priced on new and real markets.
---
---
Who is online
Users browsing this forum: No registered users and 1 guest
GOLD & SILVER PRICES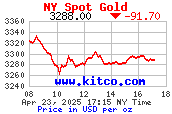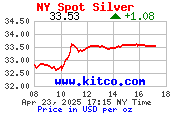 Share & Follow Gold Silver Council
Follow Gold Silver Council