"global warming" caused by human behavior is a fraud that scientists use to get free money from the government, wake up. We are heading toward a mini ice age. Carbon in the biosphere does not cause any greenhouse effect because it gets re-absorbed into the biosphere and expands the biosphere. Would you consider bitcoin mining decentralized when +90% of bitcoins are mined in China? Also, would you consider bitcoin mining easy enough for a grandma to do? On Steemit, blogging == mining. It can't get much easier than that.
---
Rank 4

Posts: 35
Joined: 06 August 2016
Country: USA
All this sabre rattling against Iran/China is Not good! We can only hope that Trump is just 'talking,' and that this goes no further. If it goes further, we could be looking at the 'end game.' I do fear, however, that the evil cabal will do something crazy to break the momentum of this Nationalism which is their antithesis.
---
---
Who is online
Users browsing this forum: No registered users and 1 guest
GOLD & SILVER PRICES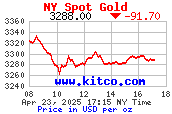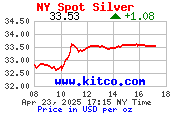 Share & Follow Gold Silver Council
Follow Gold Silver Council